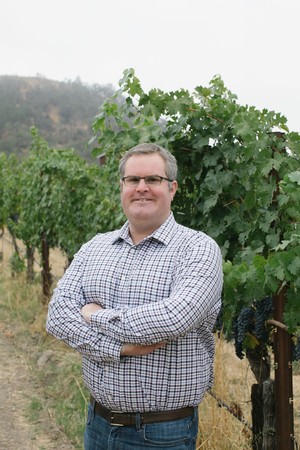 Clint Smith, Hospitality & Sales Manager
Clint has over 10 years of experience in the wine industry in both Sonoma and Napa counties, and loves to share his passion and knowledge of wine with others. During his collegiate work at Sonoma State University studying for a degree in English Literature, Clint became enamored with the wines of Northern California. He decided to put aside his first professional aspirations to become a teacher and set forth a career in the wine industry. He has since held roles at prestigious wineries such as Clos du Val, Freemark Abbey, and Arrowood Vineyards before joining our team in April 2021.
Clint is a proud new father with a daughter born in November 2020. When he has the chance, he loves visiting the coast, playing golf, kayaking with his wife and hiking local trails.