2018 Rosé 6-Pack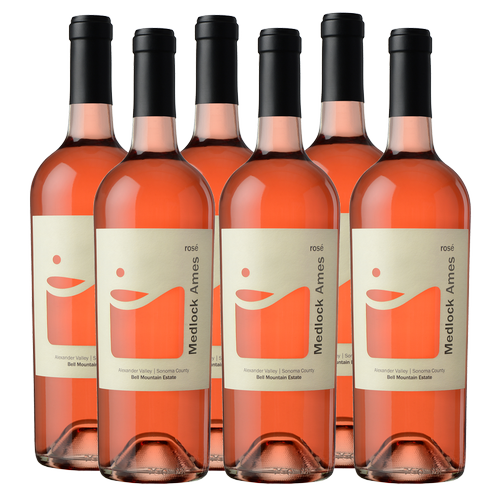 When Chris James and Ames Morison founded the winery in 1998, they were committed to quality wine through mindful and organic farming on our Bell Mountain Estate Ranch. The 338 acre property has less than 20% planted to vine. The unique location affords us several microclimates and well-drained, gravelly-clay soil with a compacted layer of volcanic ash underneath to grow our grapes. There's a strong sense of place and personality in our estate wines…something that we pride ourselves on.

The 2018 Rosé continues our tradition of utilizing the direct-to-press method which results in a lighter, fresher style than the saignée method we used to use. We purposefully select a few of our older blocks that tend to give us a subtle, delicate flavor profile that we love in our Rosé. The wine is tank fermented and aged to preserve its crispness. We also stir the lees every other week to enhance the body and add richness. We added a touch of Malbec (barely a drop) to provide a hint of color and enhance the body.

This wine provides an initial impression of white flower perfume, followed by aromas of watermelon, strawberry, and white peach. On the palate we find bright berry flavors and seamless acidity. The wine is expansive without being overpowering. If you enjoy a dry Rosé, you will be pleased. Serve chilled to capture all of its refreshing charm.

Vintage
The winter gave us less rainfall than normal. Almost all of the precipitation came in the early spring so the vineyard had a full profile of water to start the growing season. We saw good early growth, a few warm periods, but no severe heat spikes. The key ripening period in late summer and early fall was cool and sunny, delaying harvest by a week but allowing full flavor development. We were blessed with a vintage we always dream about: abundant fruit of excellent quality.