2019 Sparkling Wine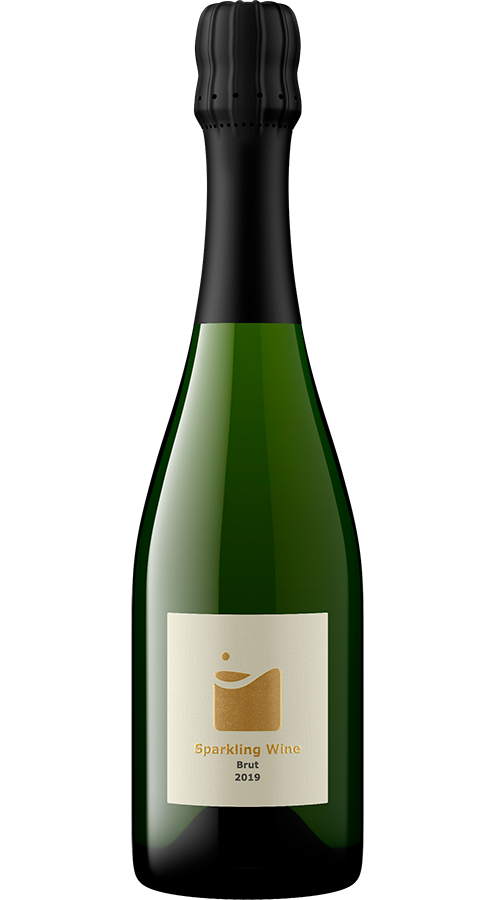 A few years ago, we had an 'ah-ha' moment when two key events happened within weeks of each other. First, we realized we were nearing in on the 20th vintage of Medlock Ames and were debating which wine we'd want to highlight to celebrate the occasion. Around that time, we also saw that the single acre of Pinot Noir, planted in the coolest, most southern part of Bell Mountain was producing incredible fruit but so little that we almost couldn't make enough to bottle as Pinot Noir. The idea came quickly to make a traditional Champagne method brut sparkling wine that combines our Russian River Valley Pinot Noir with the Chardonnay grapes grown in the next rows. Our inaugural 2019 vintage has spent nearly three years on lees developing rich, toasty notes that we love in our sparkling wine.
Our brut-style 2019 Sparkling Wine opens with aromas of apricot, yellow peach, lemon custard, and apple orchard with undertones of freshly baked brioche. The complex and textured palate shows notes of white summer flowers, honeysuckle, peach pie, and candied orange. This rose gold colored bubbly wine has the elegance for any celebration but the complexity of flavors that can stand up with a casual pizza night.
Vintage
2019 offered nearly ideal growing conditions: a warm spring with some later rainfall set us up for good early season growth which was followed by a moderately warm summer that lasted well into October without any severe temperatures or untimely rainfall. These conditions allowed for a classic vintage.
Wine Profile
Appellation
Russian River Valley
Harvest Date
August 22-23, 2019
Aging
Fermented and aged in stainless steel for 4 months
Wine Profile
Varietal Composition
70% Pinot Noir, 30% Chardonnay