Coravin Virtual Tasting Kit
April 16th | 4:00pm PST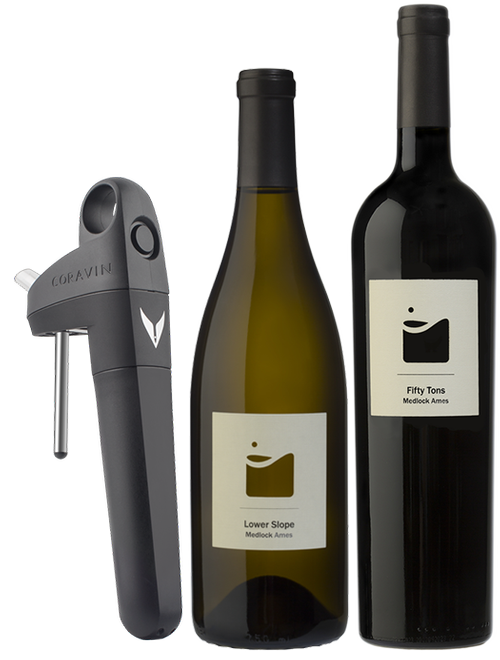 Peter Johnson from Coravin joins Winemaker and Co-Founder, Ames Morison, to talk about Medlock Ames wine and Coravin's newest product, the Pivot. We have been working with Coravin for years, and when they released this new product, we knew we needed to share it with you.

The Coravin Pivot allows you to extend the life of your everyday wines for up to four weeks. You can change your wine with your mood or your meal and each glass will be as good as the last.

In this virtual tasting, we will learn about Coravin's history and try out the Pivot. Ames and Peter will discuss two of our 100% organically-farmed, estate-grown wines. And, Ames will preview an upcoming release that we cannot wait to share with you.
The Kit Includes
2017 Lower Slope Chardonnay
2017 Fifty Tons Cabernet Sauvignon
Coravin Pivot
Ground Shipping Included
Join us Friday, April 16th at 4 pm. Register for the Virtual Tasting here.