Taste the Garden Collection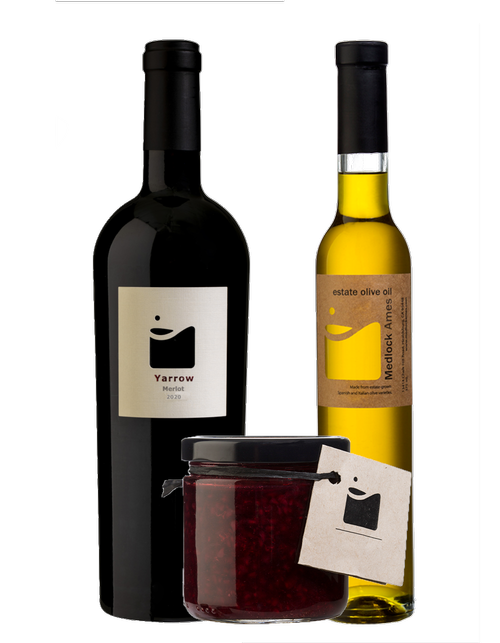 Taste the difference regenerative organic farming brings to Bell Mountain Ranch while supporting our efforts to save Mother Earth. The land we farm is our greatest asset and we take every precaution to nurture and protect it.
We imagine a world in which farmers, winemakers, policymakers, educators, and individuals come together to create a healthy food system that respects land, animals, empowers people, and restores communities and ecosystems through our Regenerative Organic Farming Certification.
With the Taste the Garden Collection, sample a product from each part of our farm. We care for over 300 olive trees, organic gardens, and of course, our Bell Mountain Vineyard. With over 20 years of organic farming practices, sustainable agriculture has always been at the forefront of how we operate.
Our Taste the Garden Collection includes:
2020 Yarrow Merlot - 1 bottle
Organic Olive Oil - 1 bottle
Organic Mixed Berry Jam - 1 jar