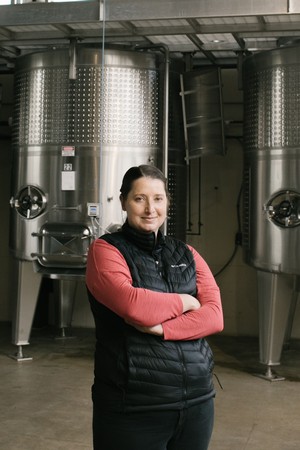 Abby Watt, Winemaker
A native to New Zealand, Abby fell into the wine industry right after high school and graduated with a Viticulture and Enology bachelor's degree from Lincoln University. She did her first harvest at Hartford Court in the Russian River Valley and immediately fell in love with Sonoma County.
Abby brings a decade of winemaking experience in five different countries, including France and Germany, and extremely high standards to our winery. She oversees all vineyard activities to ensure the grapes grown at Bell Mountain are expressive of the terroir of our special place in the world and Alexander Valley Cabernet.
Abby enjoys cooking, baking, travelling, beer, and spending time outdoors, preferably near a beach!