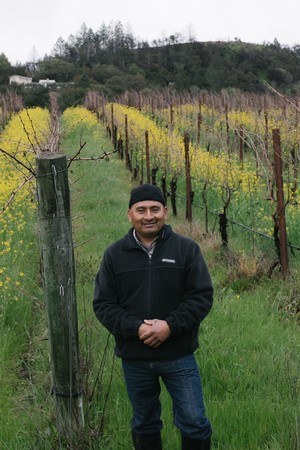 Agustin Santiago, Vineyard Manager
Agustin has worked alongside Ames here at Medlock Ames for 21 years. As our Vineyard Manager, he takes care of our vineyard, and the landscaping, olive trees, and gardens at both Bell Mountain Ranch and our Historic Healdsburg Tasting Room.
Born in Oaxaca, Mexico, Agustin lives in Windsor with his wife and three children. When he's not landscaping in his free time, he enjoys playing with his kids in the park.