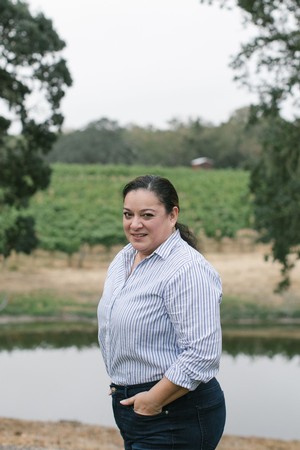 Jeanette Bolaños, Business & Finance Manager
Meet one of our newest team members who is the glue holding together all our HR operations and supporting our financial management. Jeanette is a recent graduate of the Sonoma State Executive MBA program where she went as a career changer after a few decades in hospital and healthcare administration. She's passionate about wine, Flamenco, spending time in Mendocino and Nordic metal bands. Married to a Virginia Tech fan, she has less disappointment to deal with than Taylor.
Jeanette hands down won for the best harvest lunch this year when she made paella for our entire team.