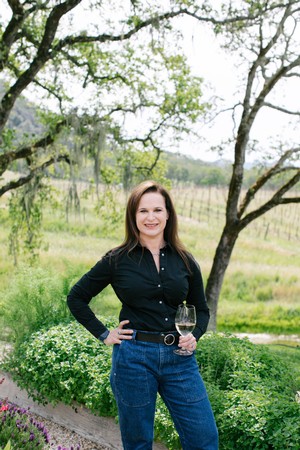 Julie Rothberg, President
A New York native, Julie discovered a passion for wine while living in London during the heyday of the early 2000s dot-com boom and bust years. Travelling across Europe provided a wealth of opportunities to try numerous wine styles throughout the old world.
After returning to the US and earning an MBA from Columbia University, Julie dabbled in Management Consulting before being drawn back into wine. Prior to moving to California in 2018 for the outdoor lifestyle and sunny days, Julie managed the luxury portfolio for Deutsch Family Wine & Spirits, overseeing 20 domestic and imported brands with combined revenue of $80 million. She also holds a diploma certification through the Wine & Spirits Education Trust which says she's truly a wine nerd!
When not nurturing the creativity and passions of the Medlock Ames team, Julie is running after her twin daughters while trying to sneak in a bike ride.