Visit
Experience the secluded and stunning beauty of Alexander Valley at our Bell Mountain Ranch and Winery in Sonoma County.
Step back in time to experience the past, present and future of Medlock Ames at our Historic Healdsburg Tasting Room. Enjoy a relaxed and casual tasting or book ahead to explore a private tasting experience in our Speakeasy (experience coming soon).
Advance reservations are required for our Historic Healdsburg Tasting Room and Bell Mountain experiences.
Due to our concerns for public safety and the comfort of all guests, we cannot accommodate children (children under the age of one are ok), pets or outside food on our properties.
---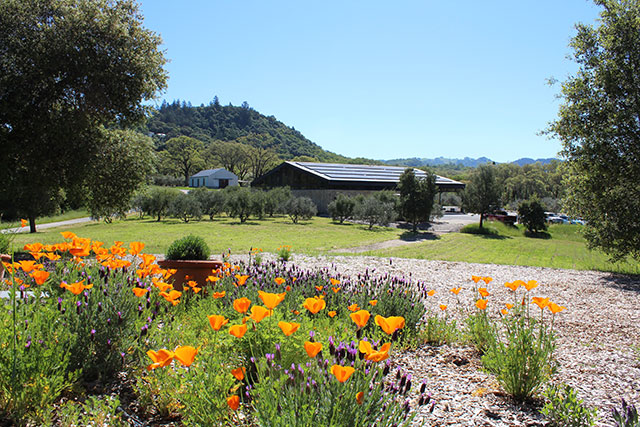 Bell Mountain Ranch
Experience the majesty of Bell Mountain for yourself during this guided vineyard tour and comparative tasting.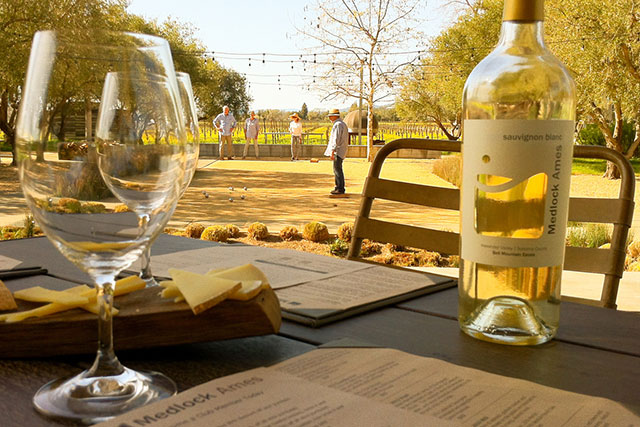 Historic Healdsburg Tasting Room
Make a reservation to enjoy a tasting at our historic Healdsburg Tasting Room and Speakeasy.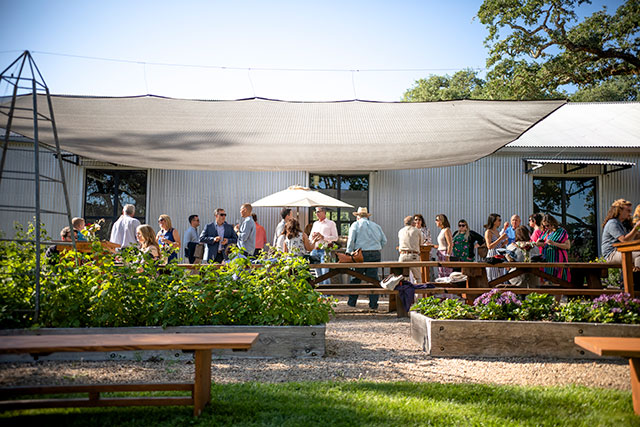 Events
Please check back as we'll reschedule events once conditions allow.