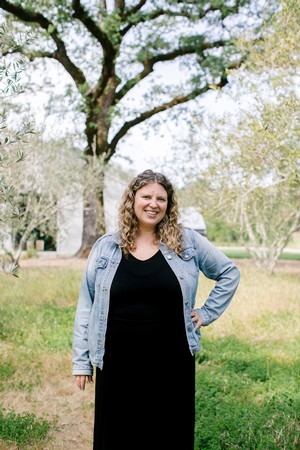 Kelsey Morrison Chenaux, Digital Marketing Manager
A New York native, Kelsey developed an interest in wine from her father, an avid wine collector and enthusiast. After earning a degree from Washington University in St. Louis, Kelsey moved to San Francisco to pursue a career in marketing. After a few years working in marketing for musical theatre, Kelsey took her first role in the wine industry at a boutique wine brand.
A few years later, Kelsey moved to Napa to fully immerse herself in the wine world. She worked for Crimson Wine Group for nearly seven years, which is where she honed her expertise in creative and digital marketing. She joined the team at Medlock Ames in February of 2022.
When she's not working, Kelsey enjoys traveling, cooking, going on walks with her Smooth Collie, Musubi, and kayaking with her husband.