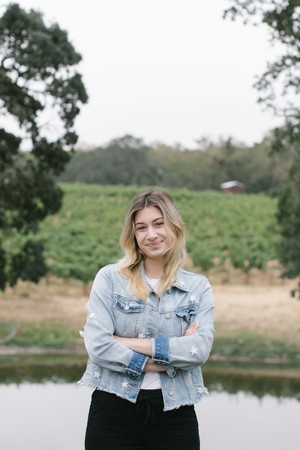 Margaux Hanson, Tasting Room Host
Born and raised in the Midwest, Margaux moved to Switzerland with her family at 16, where she developed a love and passion for travelling, wine, and food.
She pursued a degree in Organizational Business and Design with a Sustainability minor at George Washington University. She graduated in May of 2021 and moved to Santa Rosa to be closer to family and wine country. She hopes to use her Sustainability minor as her career focus in the wine industry.
In her spare time she loves to read, spend time at the beach, hang out with her family, and do graphic design and photography.