2017 Lower Slope Chardonnay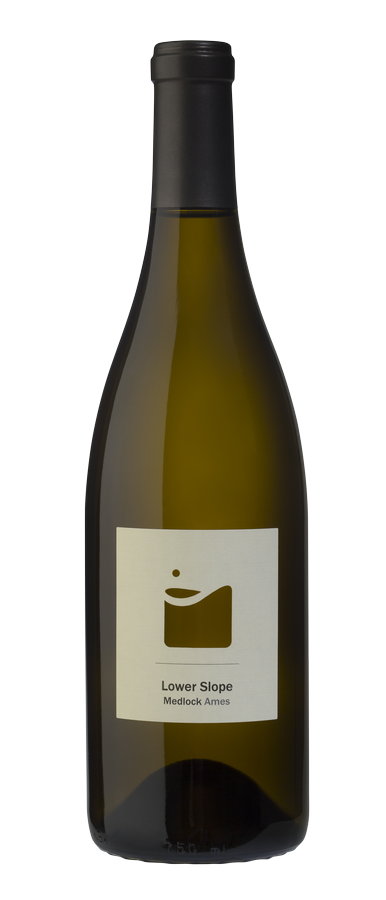 On the lower slope of Bell Mountain Estate, on the Russian River side of our property, lies one small block of Chardonnay. It is on a rolling benchland that benefits from cooler nighttime temperatures and lingering morning fog. We harvested our Chardonnay in four different lots, each ripening over a period of three weeks with varying levels of ripeness. This provides us fruit that is both crisp and ripe with a broad array from the Chardonnay spectrum of flavor, ranging from tropical to orchard to citrus. Our two favorite lots are blended to form the foundation of our Small Lot Collection Lower Slope Chardonnay – our nod to a white Burgundy defined by crisp acidity and minerality but informed by what California can do.

To create our Lower Slope Chardonnay, we cherry pick our favorite micro-crus in our Chardonnay block, planted to the See's and Old Wente clones. The clonal diversity adds more intrigue. For our 2017 release, we fermented nearly half of the fruit in stainless steel keeping it on the lees, and stirred weekly to improve the body, mouthfeel, and the opportunity to develop brioche flavors. We aged the remaining half in French oak barrels before blending. We hold the wine in bottle for nine months before release to allow the wine's bouquet to come to the fore.

Tasting Note
The 2017 Lower Slope offers light, delicate aromas of pear, lemon zest, wet stone, candied apple, lemon curd, and tangerine. On the palate, the wine is polished and lush with well integrated acid, followed by a rich velvety caramel finish with the lingering flavor of peach.
Vintage
2017 was a year of extremes. The winter gave us twice our normal rainfall ending a five-year drought. The summer then came on with more scorchers than we care to count (16 days over 100 degrees!) The season ended with the most devastating fire in California's history. We hope to never see a year like this one again. Despite the challenging growing conditions, the extremes ripened the grapes in magical ways allowing us to make some of our greatest wines – bright and aromatic whites and rosé plus supple, concentrated reds. As with everything in winemaking, and farming in general, timing was key. Knowing when to pick (and being lucky!) made all the difference.
Wine Profile
Appellation
Russian River Valley
Harvest Date
September 6 - 21, 2017
Aging
40% neutral French oak 40% stainless steel 20% new French oak
Bottling Date
July 23, 2018
Wine Profile
Varietal Composition
100% Chardonnay