2018 Lower Slope Chardonnay
91 pts, Wine Advocate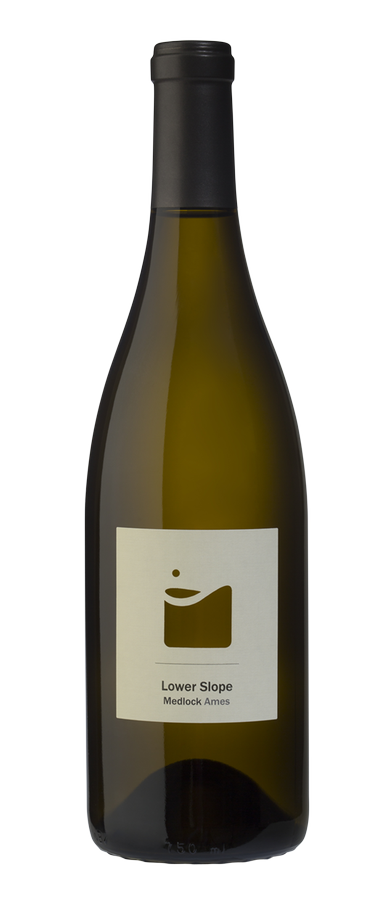 Our Chardonnay blocks are planted on the Russian River Valley side of Bell Mountain Ranch on gently sloping hills that benefit from cooler nighttime temperatures and lingering morning fog. We've planted our Chardonnay with the See's and Old Wente clones and harvested in four different lots, each clone ripening over a period of three weeks with varying levels of ripeness. This provides us with fruit that is both crisp and ripe with a broad spectrum of flavors, ranging from tropical to orchard to citrus. Our Lower Slope Chardonnay is our nod to a white Burgundy defined by crisp acidity and minerality but informed by what California can do.
For our 2018 release, we fermented a portion of the fruit in stainless steel keeping it on the lees, and stirred it weekly to improve the body and mouthfeel, creating the opportunity to develop brioche flavors. We aged the remaining half in French oak barrels before blending. We hold the wine in bottle for nine months before release to allow the wine's bouquet to come to the fore.
The 2018 Lower Slope shows aromas of farm-fresh sweet cream and pears with a touch of peach and hazelnuts. On the palate, the wine walks a fine line between the fresh acidity of the wine's youth and the rich umami character born of aging sur lie. This comes through in a balanced combination of green apple freshness that evolves into a lengthy finish with lingering notes of apricot.
Vintage
The winter gave us less rainfall than normal. Almost all of the precipitation came in the early spring so the vineyard had a full profile of water to start the growing season. We saw good early growth, a few warm periods, but no severe heat spikes. The key ripening period in late summer and early fall was cool and sunny, delaying harvest by a week but allowing full flavor development. We were blessed with a vintage we always dream about: abundant fruit of excellent quality.
Wine Profile
Appellation
Russian River Valley
Harvest Date
September 11–29, 2018
Aging
20% fermented and aged in stainless steel; remainder ten months fermented and aged in French oak barrels (40% new)
Bottling Date
August 5, 2019