2018 Moss Oak Pinot Noir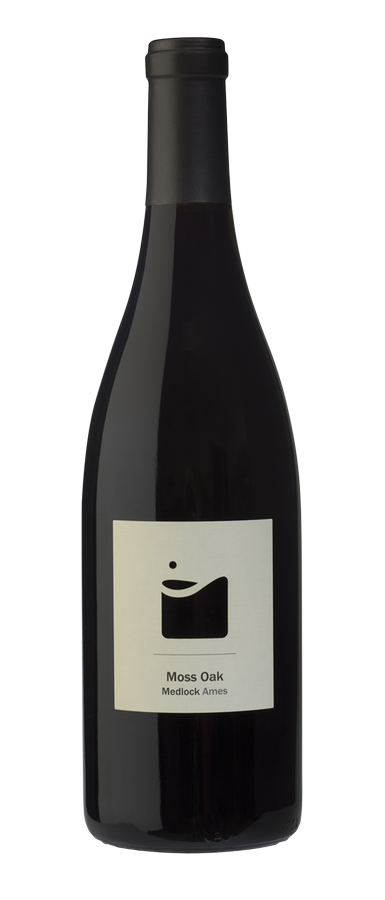 Part of the dream Chris James and Ames Morison had when they discovered Bell Mountain Ranch in 1997 was the ability to experiment with grape varieties that brought the story of the land to life. They planted less than an acre to Pinot Noir Clone 777, often lauded as the most aromatic of the Pinot Noir clones. These specific blocks are on the Russian River Valley side of our estate and are some of the coldest, with the early morning fog continually racing in. These vineyards are dotted with majestic oak tree shrouded with moss giving rise to the name of this wine – Moss Oak.
We use whole berry fermentation, small fermenters, and manual punch-downs to showcase the fruit and minimize astringency in our Pinot Noir. The 2018 Moss Oak is a classic Russian River Valley Pinot. It shows heady, perfumed aromas of tobacco leaf, black tea, black cherry, and a hint of strawberry. This wine is very giving on the palate with red cherry, blueberry and cranberry juiciness which belie its lower alcohol content. The tannins are well-coated and provide great structure that carry this wine through to the finish. Its lush acidity makes this wine incredibly food friendly and approachable.
Vintage
The winter gave us less rainfall than normal. Almost all of the precipitation came in the early spring, so the vineyard had a full profile of water to start the growing season. We saw good early growth, a few warm periods, but no severe heat spikes. The key ripening period in late summer and early fall was cool and sunny, delaying harvest by a week but allowing full flavor development. We were blessed with a vintage we always dream about: abundant fruit of excellent quality.
Wine Profile
Appellation
Russian River Valley
Harvest Date
September 13, 2018
Aging
10 months: 40% new French oak, 40% one-year old French oak, 20% neutral oak
Bottling Date
August 5, 2019