2021 My Sister Charlie Chardonnay
94 pts, The Wine Independent | 92 pts, Decanter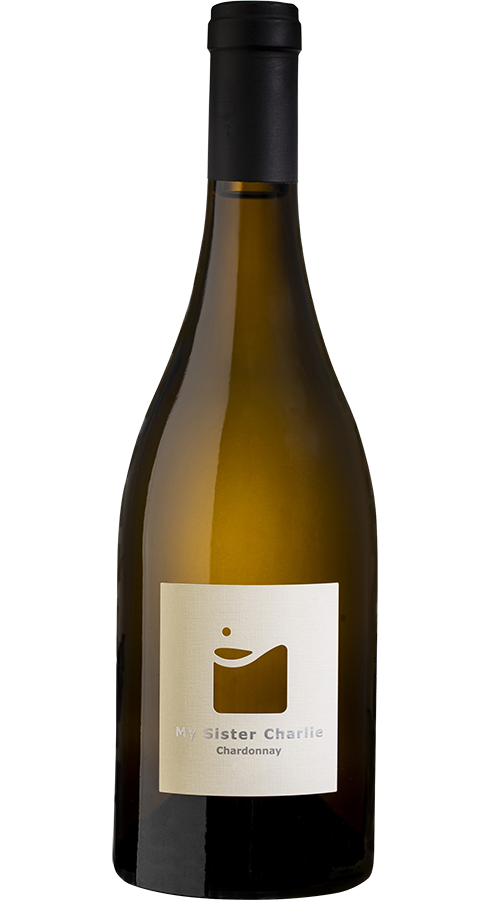 Sitting on the Russian River Valley side of Bell Mountain, our Chardonnay vines are a mix of Old Wente and See's clones that give us tremendous flexibility in the cellar. We select the best barrels to go into our signature Chardonnay. Starting with the 2020 vintage, we've renamed the wine to incorporate the next generation into our story. When Chris and Bradley's middle son would play at Bell Mountain, he wished he had a sister to be his ally in a house full of boys. Since none existed, he made one up and referred to his imaginary playmate as "My Sister Charlie". Playing among the vines allowed him to showcase his ingenuity and spirit of adventure, the values on which Medlock Ames is founded.
The 2021 My Sister Charlie Chardonnay is a lively crisp wine with notes of kefir lime, honeydew, and freshly baked lemon pie. Bright green apple, grapefruit, white peach and lemon oil fill the entry and mid palate. Light impressions of hazelnut, vanilla and crème brûlée guide the palate through the finish. This is a sturdy well-balanced wine filled with bright mouthwatering and refreshing acidity.
Vintage
2021 vintage is one to remember. Vines enjoyed mild and ideal ripening weather throughout the summer and fall with very few days of intense heat spikes. This allowed us to pick at the ideal time for each variety and block at Bell Mountain Vineyard. The acidity held up as the flavor and fruit development continued with ample ripening time for an abundance of aromatic qualities and elegant fruit flavors to develop. Drought conditions for the third consecutive year impacted vine vigor and crop potential. Berry and cluster sizes were on the smaller side but yielded a high concentration of flavor with an increased skin-to-juice ratio. 2021 has some of the lowest yields since we've been farming Bell Mountain Vineyard, but this was surpassed by the exceptional quality of the wines.
Wine Profile
Appellation
Russian River Valley
Harvest Date
August 19th- September 9th, 2021
Bottling Date
August 8th, 2022
Wine Profile
Production Notes
100% barrel fermented with 20% new French oak aged for 10 months. 25% of the wine went through malolactic fermentation.