Estate Selects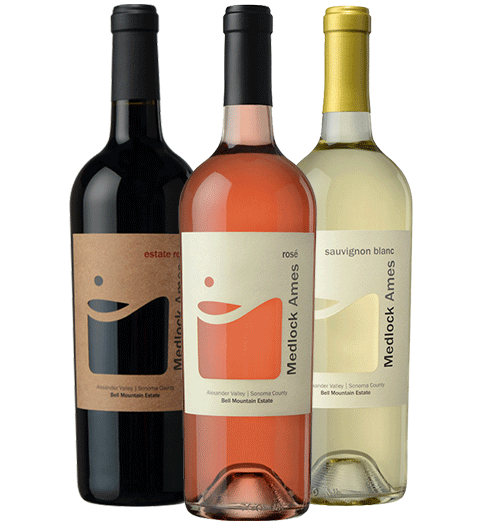 2019 Rosé - 91pts Wine Advocate
This Merlot-based rosé offers beautiful up-front aromas of rose petals, cotton candy, and fresh, ripe strawberries, with a faint note of cinnamon and orange peel. On the palate we find rich berry and rose-water flavors, with a juicy acidity and round mouthfeel to balance the freshness.
2019 Sauvignon Blanc
Our 2019 Sauvignon Blanc offers up aromas of ripe pear and grapefruit lifted by notes of anise, confectioner's sugar, and exotic flowers. These fruit and floral notes burst forth on the palate with a lively acidity that is balanced by a rich, almost structural quality. Flavors co-mingle and ultimately resolve into a long creamy finish.
2018 Estate Red - 70% Cabernet Sauvignon, 19% Merlot, 6% Cabernet Franc, 4% Petit Verdot, 1% Malbec
The alchemy and artistry of blending is something that challenges and motivates us as winemakers. Taking individual varietal components and then blending them into a seamless whole while ensuring that their characteristics are well represented. As a red blend, we are not tied to a pre-determined percentage of any one varietal. This means that we are free to create a unique blend that is delicious right out of the gate. Our goal is to create a wine that hits on all cylinders – flavor, color, texture, depth, finish, and overall impression. Of course, being blessed with the fruit from our Bell Mountain Estate Ranch and our experienced vineyard crew (several have been with us for more than a decade) who meticulously tend the vineyard rows to ensure optimum ripeness and fruit flavor, make things more manageable. We culled several blocks from our estate's Alexander Valley side to craft this final blend.