Fall Trio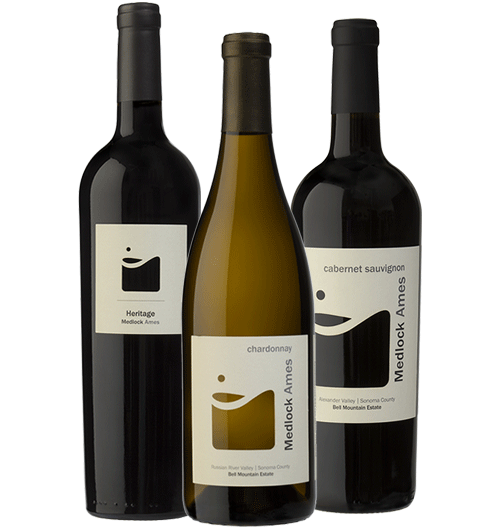 2018 Chardonnay - 90pts Wine Advocate
The 2018 Chardonnay offers the upfront citrus elements of lemon and orange blossom that we often find in our See's clone, but we also find intense pome fruit aromas of pear and baked Red Delicious apple. These aromas are supported by notes of caramel, vanilla, and crème brûlée. On the palate the wine shows bright refreshing acid, a mineral note, and flavors of lemon pie with a rich buttery crust, which begs for a second sip.
2017 Cabernet Sauvignon - 90pts Wine Advocate
Our 2017 Cabernet Sauvignon shows powerful fruit aromas of blackberry, blueberry and plum intermingled with spice elements of nutmeg, cinnamon and a hint of black pepper. The warming aromas continue with chocolate, cigar box and leather. On the palate, the black fruits explode combined with pomegranate, coffee and licorice flavors. A long finish continues to enhance the fresh acidity and firm, structured tannins that make this an age worthy wine.
2016 Heritage Merlot - 92pts Wine Advocate
The 2016 Heritage offers ample fruit on the nose and with each sip blueberries, blackberries, raspberries, and baked strawberries jump out of the glass. On the palate, a combination of dark and milk chocolate, vanilla and crème caramel with toasted notes. Fresh, well-framed acid, and chewy tannins resolve into a long caramel finish. This powerhouse of a wine shows that Merlot in its truest form can be elegant, powerful, refined and expressive.