Red & White Entertainer's
6-Bottle Collection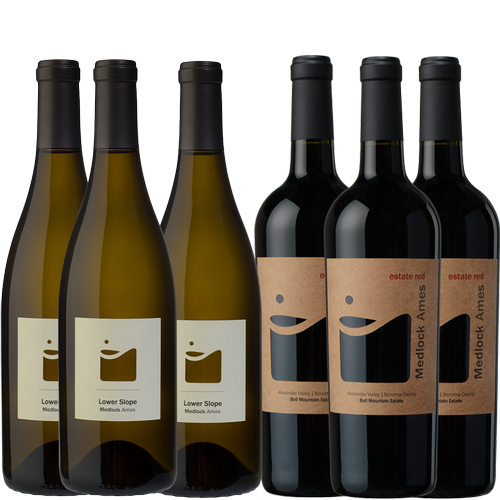 Let us make your holiday entertaining easy with our Red & White Entertainer's Collection. This 6-bottle set is the ideal starter pack for hosting holiday gatherings, or great to have on hand when you need to bring a bottle to a dinner party.
This collection includes:
3 bottles of 2019 Lower Slope Chardonnay
3 bottles of 2018 Estate Red
2019 Lower Slope Chardonnay - 93 pts, Jeb Dunnuck
The 2019 Lower Slope Chardonnay is an aromatic Chardonnay with a rich essence of ripe pear, stewed apricot, toasted cardamon, honeycomb, and brioche. A powerful, velvety palate with great length is filled with baking spices, red apple, lemon, and a deep underlying acidity.
2018 Estate Red - 92 pts, James Suckling
The alchemy and artistry of blending is something that challenges and motivates us as winemakers. Taking individual varietal components and then blending them into a seamless whole while ensuring that their characteristics are well represented. As a red blend, we are not tied to a pre-determined percentage of any one varietal. This means that we are free to create a unique blend that is delicious right out of the gate. Our goal is to create a wine that hits on all cylinders – flavor, color, texture, depth, finish, and overall impression.