Yarrow Merlot Vertical Collection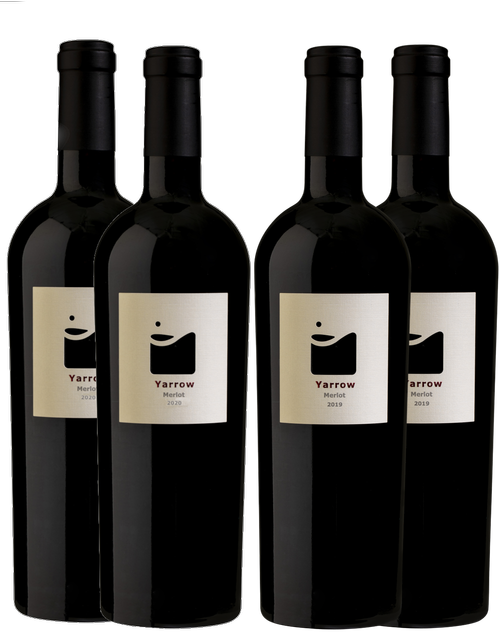 Enjoy this vintage vertical including our 2019 and 2020 Yarrow Merlot.
Why Yarrow Merlot?
Wildflowers have always been a symbol of beauty and possibility at Bell Mountain but never more so than after the 2019 Kincade Fire. When Chris (Medlock) and his wife Bradley walked Bell Mountain Ranch, they were surrounded by devastation as the untouched forest had been badly burned. Bradley entered into her journal that day: "the top of the mountain was destroyed but no one told the wildflowers". We named our Merlot after this beautiful reminder of nature's resilience.
The 2020 Yarrow is enriched with aromas of dark chocolate, mocha, and tea leaves. Fruit flavors of blueberry, strawberry, ripe red plum, and fresh blackberry fill the palate. Fresh walnut and warm spices of cinnamon and cloves complement the fruit. The wine finishes with a bright lingering mouthwatering acidity that is rounded out with smooth and elegant tannins.
The 2019 Yarrow Merlot is a bounty of herbal spice, rosemary, and dried fennel aromas. The palate is balanced with juicy acidity and upfront tannins that softly linger throughout the mouth. Acai berry, black plum, ripe blueberry, and chocolate-covered raspberries complement the bold but silky cocoa and coffee finish. The smooth tannins will continue to evolve over time making this a Merlot to drink through the years.
Our Yarrow Merlot Vertical Collection includes:
2020 Yarrow Merlot - 2 bottles
2019 Yarrow Merlot - 2 bottles