Summer Tasting Kit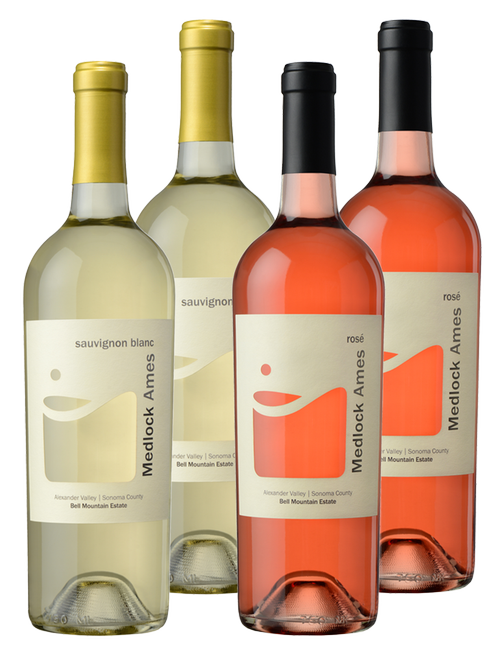 When Chris James and Ames Morison founded the winery in 1998, they were committed to quality wine through mindful and organic farming on our Bell Mountain Estate Ranch. The 338 acre property has less than 20% planted to vine. The unique location affords us several microclimates and well-drained, gravelly-clay soil with a compacted layer of volcanic ash underneath to grow our grapes. There's a strong sense of place and personality in our estate wines…something that we pride ourselves on.
The 2018 Sauvignon Blanc is a stunner, offering a balance of power and finesse that highlights our unique location. It shows aromas of orange blossom, grapefruit, and honeysuckle with a hint of star anise. The overall effect is creamy with a harmonious balance of acidity and structure.
The 2019 Rosé is a Merlot-based rosé and offers beautiful up-front aromas of rose petals, cotton candy, and fresh, ripe strawberries, with a faint note of cinnamon and orange peel. On the palate we find rich berry and rose-water flavors, with a juicy acidity and round mouthfeel to balance the freshness.