October 20, 2021 | Organic Farming | Medlock Ames
Soul Searching: What's Next After Two Decades at Bell Mountain

SOUL SEARCHING: WHAT'S NEXT AFTER TWO DECADES AT BELL MOUNTAIN
New Names. New Packaging. New Wines.
Hello again, friends!

In my last email I shared our vision for strengthening our long-term commitment to caring for our land and in doing so hopefully making the world a better place. We've received heartwarming feedback from you, and we are truly grateful. It inspires us to redouble our efforts. Over the months to come, we will share new sustainability initiatives that we are embarking on. We have lofty goals!

As we have spent the last year or so distilling our thoughts on sustainability, there have been other things we've been quietly working on behind the scenes to help our wines better tell our story. We're excited to finally let you all in on the plans.

As always, we would love to talk to you about this more if you have any questions or thoughts on climate change or responsible farming. Please email me directly at ames@medlockames.com.
---
NEW NAMES

As we grow deeper roots at Bell Mountain, we want to incorporate the next generation into our wine stories. Select wines will have new names to better tell our story but still be made with the same great winemaking philosophy.
The first one you will see is in the Fall Release with the 2020 Burning Daylight Sauvignon Blanc. Previously known as Newcomb, Burning Daylight honors the commitment to hard work that is core to Medlock Ames. "Burning daylight" was one of Chris James' father's stock expressions. We use it whenever there is a lot of work to be done and not a lot of time to do it.
New names for some of our other wines will be released in future email updates.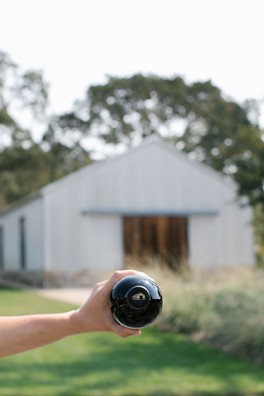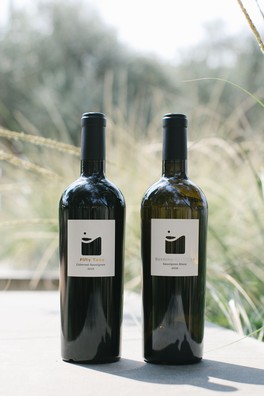 ---
NEW PACKAGING

As much as we care about our land, we also care deeply about the quality of our wine. It has always been our goal for our wines to express the uniqueness that can only be found at Bell Mountain Vineyard, and now we want to make sure that it shows in each bottle of wine you see. Starting with the 2019 vintage of reds and the 2020 vintage of whites, all Medlock Ames wines will have the same look along with our iconic die-cut logo.

Each label will state "Bell Mountain Vineyard". Everything we produce comes from this one special vineyard and we want to make sure everyone sees it on our bottles.
Each wine will include the varietal and vintage on the front label.
Each vintage is the summation of the weather and all the hard work that goes into growing the fruit and making the wine. Each year is distinctive and we want that to show.
We are bringing back the block cut image of our Barn on the top of the foil. Our barn is where it all began and this iconic barn adorned the capsule on the very first vintage we produced.
---
NEW WINES
Red varietals grown at Bell Mountain are so distinctive that we want to showcase the beauty, richness, and texture each one imparts.
We're moving away from our blends and focusing on our Cabernets along with streamlining to single varietals of the reds to better express the flavors and uniqueness each of these varietals express from Bell Mountain Vineyard.
A sparkling wine that is a blend of our Pinot Noir and Chardonnay to allow us to celebrate our 20 years and beyond.
A new flagship Cabernet (more to come soon).
And we have to say goodbye to others. Given the damage the 2019 Kincade fire did to Bell Mountain, we've had to remove our Petit Verdot and Syrah. It breaks my heart that 2020 was the last vintage of our Bywater Syrah.
With our laser focus on showcasing what each varietal can express at Bell Mountain, we are no longer producing Snakepit after 2017 or Estate Red after the 2018 vintages.
---
We want to continue to communicate with you, our customers, on this topic every one to two months. Be sure to check your inbox for updates.
Cheers,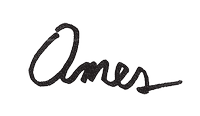 Ames Morison
Co-Founder, Medlock Ames Winery
Comments
Commenting has been turned off.