News
Read more about what goes on behind the scenes here at Medlock Ames!

OUR REGENERATIVE ORGANIC FARMING CERTIFICATION
LAST NOVEMBER, WE BECAME ONE OF ONLY A HANDFUL OF WINERIES IN THE WORLD...
to receive Regenerative Organic Certification. Started by the founders of Patagonia, this certification recognizes our efforts to go far beyond being merely organic incorporating the concepts of soil health and worker fairness.

It allows us to demonstrate that we are good stewards of our land and people, and in the process helps us to combat climate change by taking carbon dioxide out of the atmosphere and putting it in the soil in the form of organic matter. This creates benefits which include improving water quality, decreasing our need to irrigate, reducing incidence of disease and pests, and even making better wines.
WHY REGENERATIVE ORGANIC?
The 2019 Kincade Fire was a wakeup call for us. It caused a lot of damage to our vineyard and the wild lands surrounding us. It led me to do a lot of soul-searching. Why are we having so many wildfires in California? What's creating the hotter and dryer climate leading to wildfires? What is our role and responsibility in the climate crisis? As I searched for answers, I kept coming across a phrase I was not familiar with, regenerative farming.
I was curious. Those I admired, the pioneers and visionaries in the field of viticulture and agriculture in general were talking about it. Practices such as enhancing biodiversity, integrating animals into the vineyard, planting cover crops, reducing tillage all made intuitive sense to me, but I did not have the scientific understanding of why they were important. They just felt right. But the more I read and the more I spoke to experts, something clicked, and it all fell into place. This encouraged us to seek out the Regenerative Organic Alliance and apply for certification
WHAT WAS THE PROCESS?

Going through the steps to get certified was an eye-opening process. It was gratifying to learn that we were already doing most of the things required. We had to document a lot of our processes which was a great exercise to think through why and how we do things. But there were two significant changes. The first was to reduce the amount of tillage that we do.

Farmers have been tilling the ground to eliminate weed competition for nutrients and water for thousands of years, and it is a particularly important tool for organic farmers who don't have a chemical arsenal of herbicides to rely on. But tilling the soil leads to compaction and reduces the soil's ability to hold more water. We had been moving away from tillage, but we have accelerated this process and will be completely no-till this year.
The other big change has been to include our vineyard workers more in the decision-making process. These people have an intimate knowledge of each vine and the contours of the land. They have a tremendous understanding of the vineyard. Seeking their input on our farming will help us make better wine.
WHERE DO WE GO FROM HERE?
Agriculture as an industry is responsible for 11% of global greenhouse gas emissions. But it doesn't have to be! Farmers and ranchers around the world manage most of the Earth's land surface area. Through the adoption of regenerative practices, we can collectively enhance our soil's ability to hold and store carbon and reverse the effects of climate change.

We are just one small operation. We only manage 340 acres. But wine is such an effective medium for starting a conversation. We have been talking about the importance of where and how grapevines are grown for thousands of years. People are curious about these things with grapes to a degree that they are not with say, corn. This curiosity about the origins of the flavor of wine in the glass gives us an opportunity to talk about these concepts with our consumers.

Regenerative farming also holds the promise of allowing farmers to use fewer inputs of fertilizers, pesticides, and irrigation. We hope to serve as a test case to help other vineyards adopt these practices.
Ames Morison
Co-Founder, Medlock Ames Winery


ADAPTING TO OUR NEW CLIMATE
Hello and Happy Holidays! In this time of reflection, I want to share some of the changes we have made at Bell Mountain Vineyard to make it more resilient to climate change.

WHY CHANGE? THIS IS OUR STORY...

When my best friend Chris James and I found Bell Mountain in 1997, we discovered abandoned Merlot vines and crumbling terraces. Through extensive soil testing and environmental studies, we discovered the grape that thrives best at this location is Cabernet Sauvignon followed by Bordeaux blenders and Sauvignon Blanc. Over the next several years, we embarked on a massive replanting project to put in a broad array of rootstock and clones for Cabernet Sauvignon along with more Merlot, Malbec, Cabernet Franc, and Petit Verdot as well as a touch of Syrah and Pinot Noir because I love those varieties. We also acquired the neighboring property which had been recently planted to Chardonnay and incorporated Sauvignon Blanc into the mix. In total, we had 9 varieties planted which gave us incredible flexibility in the winery to show what Bell Mountain was capable of.
OVER THE NEXT FEW DECADES...

I've witnessed how each of these varieties has evolved as the impacts of climate change take hold. We've had erratic rain and droughts combined with several years of extreme heat. The assumptions we made when the vineyards were first planted were no longer as relevant as the climate around those vines had changed dramatically. As we remained committed to our original goals of producing the best wine possible from Bell Mountain, we were evaluating what were the right vines and varieties to thrive for the next 20 years at Bell Mountain.
THEN ON THE NIGHT OF OCTOBER 27TH 2019...

the Kincade Fire swept through our ranch. When I arrived the following morning, everything surrounding me was charred black. It was devastating and utterly shocking. The fire was a pivotal moment for us. Suddenly it brought the impacts of climate change into sharp focus, and it has awakened in us a desire to be a part of the solution and to see our ranch in the broader context of our neighborhood, our watershed, and even our role in the global issue of reversing climate change.

Immediately after the fire, it appeared that less than 2,000 vines were touched by flames. However, over the following two years, we noticed that the damage to our vines was more extensive than we originally believed. We saw the leaves on entire blocks turn red from disease, exacerbated by the fire. While it was heartbreaking to me, we had to make the tough decision to pull up 20% of our vineyard. This makes what remains even more precious to us.
Of the blocks that were most impacted, our entire Petit Verdot and Syrah had to be removed. Even more heartbreaking to me was the need to pull out the old-vine Merlot that sat along the terraces which we painstakingly restored by hauling 50 tons of rocks 24 years ago.
WE NOW HAVE 45 BEARING ACRES...

of vineyard remaining with an additional 4 acres that have been replanted on drought-resistant rootstock as we look to put vines into the ground that have the greatest chance of surviving the changing climate at this site. We continue to evaluate our vines as there are a few more blocks that may survive but are not in the clear yet.
While it has been emotionally taxing to see the devastating impact of the fire on all our hard work over the years, it has also provided a sense of clarity and purpose that I never knew possible. Of the blocks that remain at Bell Mountain, I'm more convinced than ever that the dual impact of the cooling influence of the Pacific Ocean buffered against the Mayacamas coupled with California's abundant sunshine is why Cabernet Sauvignon does so well as this site.
WE'VE GOTTEN LASER FOCUSED...

About what we do best. Going forward, we are going to stay focused on our Cabernet Sauvignon program, showing you how the soil and climate impact our 20 unique Cabernet blocks allowing us to craft gorgeous wines with their own personalities and expressions of our terroir. We are leaning into our Cabernet Sauvignon in a bigger way so will be sharing exciting news with you about our Cabs in the coming months.
I'd love to talk to you more if you have any questions or thoughts on climate change or responsible farming. Please email me directly at ames@medlockames.com.
Cheers,


Ames Morison
Co-Founder, Medlock Ames Winery


SOUL SEARCHING: WHAT'S NEXT AFTER TWO DECADES AT BELL MOUNTAIN
New Names. New Packaging. New Wines.
Hello again, friends!

In my last email I shared our vision for strengthening our long-term commitment to caring for our land and in doing so hopefully making the world a better place. We've received heartwarming feedback from you, and we are truly grateful. It inspires us to redouble our efforts. Over the months to come, we will share new sustainability initiatives that we are embarking on. We have lofty goals!

As we have spent the last year or so distilling our thoughts on sustainability, there have been other things we've been quietly working on behind the scenes to help our wines better tell our story. We're excited to finally let you all in on the plans.

As always, we would love to talk to you about this more if you have any questions or thoughts on climate change or responsible farming. Please email me directly at ames@medlockames.com.
---
NEW NAMES

As we grow deeper roots at Bell Mountain, we want to incorporate the next generation into our wine stories. Select wines will have new names to better tell our story but still be made with the same great winemaking philosophy.
The first one you will see is in the Fall Release with the 2020 Burning Daylight Sauvignon Blanc. Previously known as Newcomb, Burning Daylight honors the commitment to hard work that is core to Medlock Ames. "Burning daylight" was one of Chris James' father's stock expressions. We use it whenever there is a lot of work to be done and not a lot of time to do it.
New names for some of our other wines will be released in future email updates.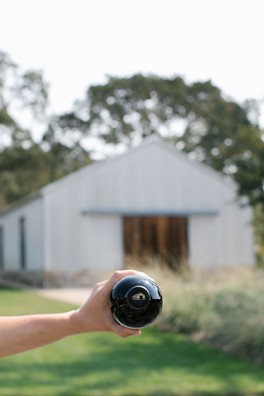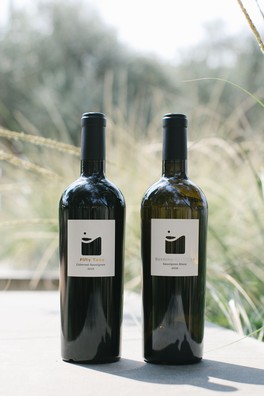 ---
NEW PACKAGING

As much as we care about our land, we also care deeply about the quality of our wine. It has always been our goal for our wines to express the uniqueness that can only be found at Bell Mountain Vineyard, and now we want to make sure that it shows in each bottle of wine you see. Starting with the 2019 vintage of reds and the 2020 vintage of whites, all Medlock Ames wines will have the same look along with our iconic die-cut logo.

Each label will state "Bell Mountain Vineyard". Everything we produce comes from this one special vineyard and we want to make sure everyone sees it on our bottles.
Each wine will include the varietal and vintage on the front label.
Each vintage is the summation of the weather and all the hard work that goes into growing the fruit and making the wine. Each year is distinctive and we want that to show.
We are bringing back the block cut image of our Barn on the top of the foil. Our barn is where it all began and this iconic barn adorned the capsule on the very first vintage we produced.
---
NEW WINES
Red varietals grown at Bell Mountain are so distinctive that we want to showcase the beauty, richness, and texture each one imparts.
We're moving away from our blends and focusing on our Cabernets along with streamlining to single varietals of the reds to better express the flavors and uniqueness each of these varietals express from Bell Mountain Vineyard.
A sparkling wine that is a blend of our Pinot Noir and Chardonnay to allow us to celebrate our 20 years and beyond.
A new flagship Cabernet (more to come soon).
And we have to say goodbye to others. Given the damage the 2019 Kincade fire did to Bell Mountain, we've had to remove our Petit Verdot and Syrah. It breaks my heart that 2020 was the last vintage of our Bywater Syrah.
With our laser focus on showcasing what each varietal can express at Bell Mountain, we are no longer producing Snakepit after 2017 or Estate Red after the 2018 vintages.
---
We want to continue to communicate with you, our customers, on this topic every one to two months. Be sure to check your inbox for updates.
Cheers,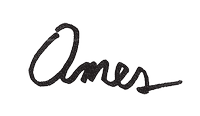 Ames Morison
Co-Founder, Medlock Ames Winery


To our friends near and far,
As we look to the future and imagine the kind of place we want Medlock Ames to be, we look at it through a prism of our core founding principles. One of our most deeply held beliefs is that we must protect and preserve our land, to leave it better than when we found it. Commitment to that ideal has kept us focused over the years. Mostly it has evolved around organic farming. For a long time that seemed like enough. But as we learn more, we want to expand our definition of sustainable to encompass much more.

When we think about the future, we have a vision of the kind of company we want Medlock Ames to be. We see a beautiful, thriving, diverse ecosystem, with myriad plant and animal communities, wild and domesticated, teeming with fertility and abundance. We see a group of people working together supporting each other in their endeavors. These people feel challenged but enthusiastic in their work. They feel supported, respected, and understood. We see a company that is part of a greater community of neighbors that care about each other and look out for each other. We are further connected to our customers who we supply with food that nourishes the body and wine that nourishes the soul. And we also see our company as a microcosm of the world. What we want for our company is our hope for the whole Earth.
For many years we thought mostly in terms of taking good care of our farm and not really thinking about our place in the wider world. For us, that meant farming organically. Organic farming is important. But it is just one small aspect of what we do. It was our first step. But now, after caring for this land for 23 years we can see where we stand in a larger context, and we have thought long and hard about how we can realize our vision for the beautiful Bell Mountain Ranch. It takes a new kind of thinking, one that goes beyond doing no harm and towards taking concrete action to bring about our vision.

To further our mission, we are joining several organizations and seeking certification to double down on our commitment to improving our land and our community. The first, and the one we are most excited about is Regenerative Organic Certified. This is an add-on to our existing organic certification and goes a step further by certifying that we are committed to farmworker fairness and to proving that our farming practices are increasing the health of the soil and that we are actively removing Carbon from the atmosphere where it causes global warming, and putting it in the ground where it increases soil fertility.

For many years we've quietly gone about our business, but as we learn more about what we can do to improve our farming, we want to start being more vocal about it and sharing our experience with the world, taking a more active role in solving the climate crisis and farming responsibly.

We also want to communicate with you, our customers, on this topic every one to two months. Be sure to check your inbox for updates.
We would love to talk to you about this more if you have any questions or thoughts on climate change or responsible farming. Please email me directly at ames@medlockames.com
Cheers,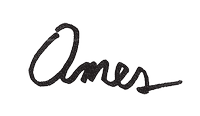 Ames Morison
Co-Founder, Medlock Ames Winery

Once you're ready to transplant, you'll need to take one more step to ensure success.