News
Read more about what goes on behind the scenes here at Medlock Ames!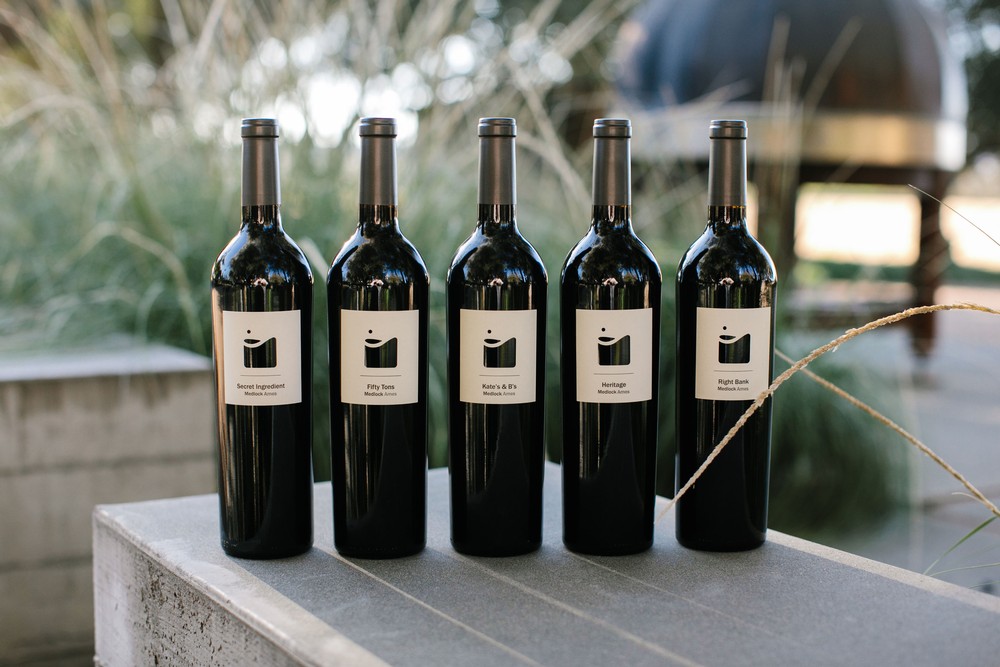 We are humbled to have received some great scores from one of the most talented palates in the business, James Suckling.
James Suckling has dedicated his entire life to tasting wines. Suckling estimates he has tasted close to 225,000 wines over the past 25 years. It all began in 1981 when Suckling started as Assistant Editor at Wine Spectator magazine. Four years later he was asked to start up the Wine Spectator's European bureau. Living in Paris while reviewing all European wines, especially Bordeaux, Italian, and Port wines for the publication. Today, Suckling still lives near Florence, Italy, part of the year, as well as in Hong Kong and Napa Valley.
The James Suckling points system uses a 100-point scale and notes that, a wine rated at 90 points or more is considered outstanding.
We love to receive praise and critique from industry experts, so that we are continuously pushed to improve our wines. All grapes from Medlock Ames are organically farmed and grown at our Bell Mountain Ranch in Alexander Valley. The dedication to sustainably farming the land gives our wines great quality and uniqueness. The secret to outstanding wines is outstanding grapes.
The 2018 vintage was an incredible year on many levels – mother nature cooperated throughout the growing season, it was the biggest harvest on record at Bell Mountain, and the quality of fruit was fantastic. The summer was quite cool compared to previous years. This means the grapes had more time to slowly ripen and develop rich flavors over time. In return, we produced wines with great body and backbone. Due to the slightly more moderate temperatures, the grapes retained a fresh, elegant fruit character. Our vineyard team and winemaking crew crafted exceptional wines, as James Suckling agreed.
Read more about the Suckling ratings here.
We encourage you to grab hold of these favorites before we tuck them into the cellar for further aging.
2018 Estate Red (92 points | acquire now)
2017 Fifty Tons Cabernet Sauvignon (92 points | acquire now, members only)
2017 Kate's & B's Cabernet Sauvignon (93 points | acquire now, members only)
For more information on how to join the Bell Mountain Preservation Society please visit here. Our membership program grants access to our low production wines from the incredible 2018 vintage.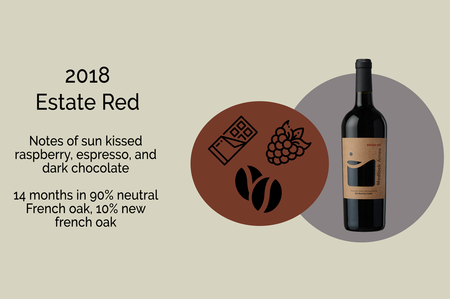 2018 Estate Red | 92 Points
A soft, juicy red with light jam and berry character. It's full and round-textured. Flavorful finish. Drink or hold.
2019 Lower Slope Chardonnay | 92 Points, aquire here
A full-bodied, crisp white with lots of ripe peach, apricot and mango. Praline and vanilla, too. Creamy and delicious. Drink now.
2018 Cabernet Sauvignon | 94 Points, aquire here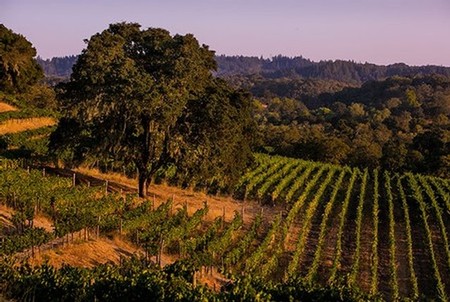 2018 Heritage Merlot | 90 Points
A medium-bodied red with light, juicy tannins that coat the palate, which shows berry, chocolate, and hazelnut character. Drink now.
2018 Secret Ingredient Malbec | 92 Points
A tight, delicious malbec with plenty of blackberry and blueberry character and hints of walnut and vanilla. It is medium-to full-bodied with firm tannins and a delicious finish. Drink or hold.
For the Cabernet Lovers: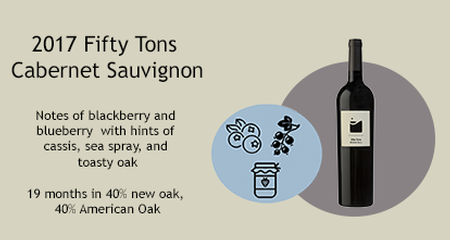 2017 Fifty Tons Cabernet Sauvignon | 92 Points
A dense and beautiful Cabernet Sauvignon with tension and focus, showing crushed berries, dried herbs, and licorice undertones. Full and layered. Fresh and tight. Drink or hold.
2018 Fifty Tons Cabernet Sauvignon | 93 Points
2017 Kate's & B's Cabernet Sauvignon | 93 Points
A lovely wine with tobacco, black olives, and juicy fruit. Medium to full body. Fine tannins and a caressing finish. Savory. 83% cabernet sauvignon, 12% malbec and 5% merlot. Drink now.
2018 Kate's & B's Cabernet Sauvignon | 94 Points
Our Rarest Wines: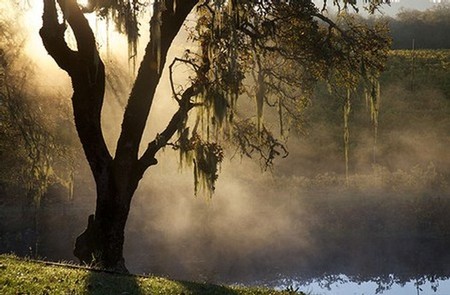 2018 Bywater Syrah | 94 Points
2018 Right Bank Red | 92 Point