News
Read more about what goes on behind the scenes here at Medlock Ames!


SOUL SEARCHING: WHAT'S NEXT AFTER TWO DECADES AT BELL MOUNTAIN
New Names. New Packaging. New Wines.
Hello again, friends!

In my last email I shared our vision for strengthening our long-term commitment to caring for our land and in doing so hopefully making the world a better place. We've received heartwarming feedback from you, and we are truly grateful. It inspires us to redouble our efforts. Over the months to come, we will share new sustainability initiatives that we are embarking on. We have lofty goals!

As we have spent the last year or so distilling our thoughts on sustainability, there have been other things we've been quietly working on behind the scenes to help our wines better tell our story. We're excited to finally let you all in on the plans.

As always, we would love to talk to you about this more if you have any questions or thoughts on climate change or responsible farming. Please email me directly at ames@medlockames.com.
---
NEW NAMES

As we grow deeper roots at Bell Mountain, we want to incorporate the next generation into our wine stories. Select wines will have new names to better tell our story but still be made with the same great winemaking philosophy.
The first one you will see is in the Fall Release with the 2020 Burning Daylight Sauvignon Blanc. Previously known as Newcomb, Burning Daylight honors the commitment to hard work that is core to Medlock Ames. "Burning daylight" was one of Chris James' father's stock expressions. We use it whenever there is a lot of work to be done and not a lot of time to do it.
New names for some of our other wines will be released in future email updates.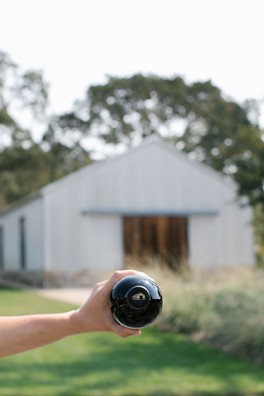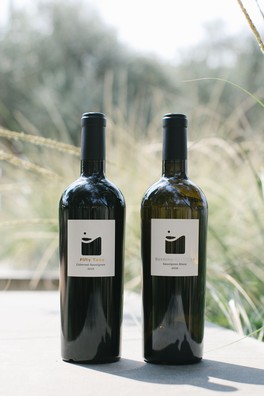 ---
NEW PACKAGING

As much as we care about our land, we also care deeply about the quality of our wine. It has always been our goal for our wines to express the uniqueness that can only be found at Bell Mountain Vineyard, and now we want to make sure that it shows in each bottle of wine you see. Starting with the 2019 vintage of reds and the 2020 vintage of whites, all Medlock Ames wines will have the same look along with our iconic die-cut logo.

Each label will state "Bell Mountain Vineyard". Everything we produce comes from this one special vineyard and we want to make sure everyone sees it on our bottles.
Each wine will include the varietal and vintage on the front label.
Each vintage is the summation of the weather and all the hard work that goes into growing the fruit and making the wine. Each year is distinctive and we want that to show.
We are bringing back the block cut image of our Barn on the top of the foil. Our barn is where it all began and this iconic barn adorned the capsule on the very first vintage we produced.
---
NEW WINES
Red varietals grown at Bell Mountain are so distinctive that we want to showcase the beauty, richness, and texture each one imparts.
We're moving away from our blends and focusing on our Cabernets along with streamlining to single varietals of the reds to better express the flavors and uniqueness each of these varietals express from Bell Mountain Vineyard.
A sparkling wine that is a blend of our Pinot Noir and Chardonnay to allow us to celebrate our 20 years and beyond.
A new flagship Cabernet (more to come soon).
And we have to say goodbye to others. Given the damage the 2019 Kincade fire did to Bell Mountain, we've had to remove our Petit Verdot and Syrah. It breaks my heart that 2020 was the last vintage of our Bywater Syrah.
With our laser focus on showcasing what each varietal can express at Bell Mountain, we are no longer producing Snakepit after 2017 or Estate Red after the 2018 vintages.
---
We want to continue to communicate with you, our customers, on this topic every one to two months. Be sure to check your inbox for updates.
Cheers,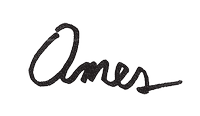 Ames Morison
Co-Founder, Medlock Ames Winery


To our friends near and far,
As we look to the future and imagine the kind of place we want Medlock Ames to be, we look at it through a prism of our core founding principles. One of our most deeply held beliefs is that we must protect and preserve our land, to leave it better than when we found it. Commitment to that ideal has kept us focused over the years. Mostly it has evolved around organic farming. For a long time that seemed like enough. But as we learn more, we want to expand our definition of sustainable to encompass much more.

When we think about the future, we have a vision of the kind of company we want Medlock Ames to be. We see a beautiful, thriving, diverse ecosystem, with myriad plant and animal communities, wild and domesticated, teeming with fertility and abundance. We see a group of people working together supporting each other in their endeavors. These people feel challenged but enthusiastic in their work. They feel supported, respected, and understood. We see a company that is part of a greater community of neighbors that care about each other and look out for each other. We are further connected to our customers who we supply with food that nourishes the body and wine that nourishes the soul. And we also see our company as a microcosm of the world. What we want for our company is our hope for the whole Earth.
For many years we thought mostly in terms of taking good care of our farm and not really thinking about our place in the wider world. For us, that meant farming organically. Organic farming is important. But it is just one small aspect of what we do. It was our first step. But now, after caring for this land for 23 years we can see where we stand in a larger context, and we have thought long and hard about how we can realize our vision for the beautiful Bell Mountain Ranch. It takes a new kind of thinking, one that goes beyond doing no harm and towards taking concrete action to bring about our vision.

To further our mission, we are joining several organizations and seeking certification to double down on our commitment to improving our land and our community. The first, and the one we are most excited about is Regenerative Organic Certified. This is an add-on to our existing organic certification and goes a step further by certifying that we are committed to farmworker fairness and to proving that our farming practices are increasing the health of the soil and that we are actively removing Carbon from the atmosphere where it causes global warming, and putting it in the ground where it increases soil fertility.

For many years we've quietly gone about our business, but as we learn more about what we can do to improve our farming, we want to start being more vocal about it and sharing our experience with the world, taking a more active role in solving the climate crisis and farming responsibly.

We also want to communicate with you, our customers, on this topic every one to two months. Be sure to check your inbox for updates.
We would love to talk to you about this more if you have any questions or thoughts on climate change or responsible farming. Please email me directly at ames@medlockames.com
Cheers,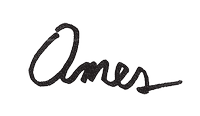 Ames Morison
Co-Founder, Medlock Ames Winery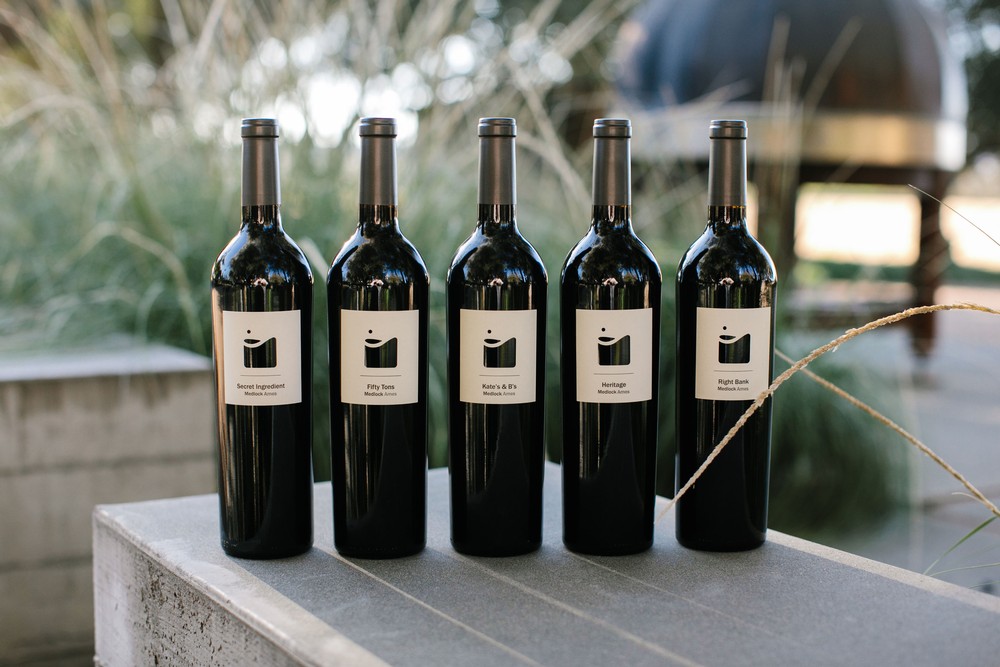 We are humbled to have received some great scores from one of the most talented palates in the business, James Suckling.
James Suckling has dedicated his entire life to tasting wines. Suckling estimates he has tasted close to 225,000 wines over the past 25 years. It all began in 1981 when Suckling started as Assistant Editor at Wine Spectator magazine. Four years later he was asked to start up the Wine Spectator's European bureau. Living in Paris while reviewing all European wines, especially Bordeaux, Italian, and Port wines for the publication. Today, Suckling still lives near Florence, Italy, part of the year, as well as in Hong Kong and Napa Valley.
The James Suckling points system uses a 100-point scale and notes that, a wine rated at 90 points or more is considered outstanding.
We love to receive praise and critique from industry experts, so that we are continuously pushed to improve our wines. All grapes from Medlock Ames are organically farmed and grown at our Bell Mountain Ranch in Alexander Valley. The dedication to sustainably farming the land gives our wines great quality and uniqueness. The secret to outstanding wines is outstanding grapes.
The 2018 vintage was an incredible year on many levels – mother nature cooperated throughout the growing season, it was the biggest harvest on record at Bell Mountain, and the quality of fruit was fantastic. The summer was quite cool compared to previous years. This means the grapes had more time to slowly ripen and develop rich flavors over time. In return, we produced wines with great body and backbone. Due to the slightly more moderate temperatures, the grapes retained a fresh, elegant fruit character. Our vineyard team and winemaking crew crafted exceptional wines, as James Suckling agreed.
Read more about the Suckling ratings here.
We encourage you to grab hold of these favorites before we tuck them into the cellar for further aging.
2018 Estate Red (92 points | acquire now)
2017 Fifty Tons Cabernet Sauvignon (92 points | acquire now, members only)
2017 Kate's & B's Cabernet Sauvignon (93 points | acquire now, members only)
For more information on how to join the Bell Mountain Preservation Society please visit here. Our membership program grants access to our low production wines from the incredible 2018 vintage.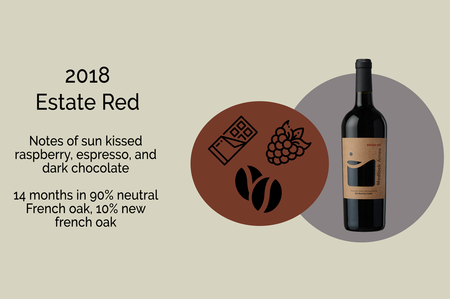 2018 Estate Red | 92 Points
A soft, juicy red with light jam and berry character. It's full and round-textured. Flavorful finish. Drink or hold.
2019 Lower Slope Chardonnay | 92 Points, aquire here
A full-bodied, crisp white with lots of ripe peach, apricot and mango. Praline and vanilla, too. Creamy and delicious. Drink now.
2018 Cabernet Sauvignon | 94 Points, aquire here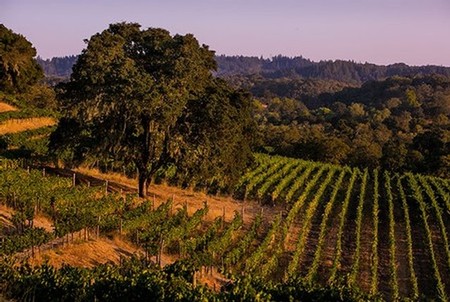 2018 Heritage Merlot | 90 Points
A medium-bodied red with light, juicy tannins that coat the palate, which shows berry, chocolate, and hazelnut character. Drink now.
2018 Secret Ingredient Malbec | 92 Points
A tight, delicious malbec with plenty of blackberry and blueberry character and hints of walnut and vanilla. It is medium-to full-bodied with firm tannins and a delicious finish. Drink or hold.
For the Cabernet Lovers: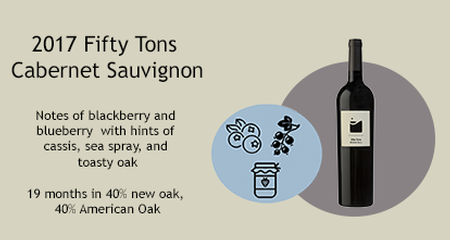 2017 Fifty Tons Cabernet Sauvignon | 92 Points
A dense and beautiful Cabernet Sauvignon with tension and focus, showing crushed berries, dried herbs, and licorice undertones. Full and layered. Fresh and tight. Drink or hold.
2018 Fifty Tons Cabernet Sauvignon | 93 Points
2017 Kate's & B's Cabernet Sauvignon | 93 Points
A lovely wine with tobacco, black olives, and juicy fruit. Medium to full body. Fine tannins and a caressing finish. Savory. 83% cabernet sauvignon, 12% malbec and 5% merlot. Drink now.
2018 Kate's & B's Cabernet Sauvignon | 94 Points
Our Rarest Wines: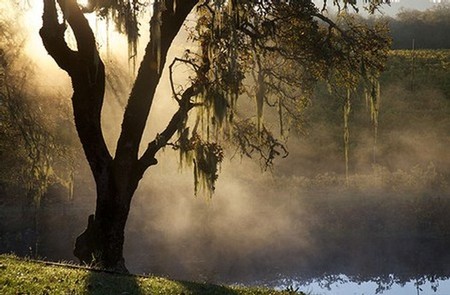 2018 Bywater Syrah | 94 Points
2018 Right Bank Red | 92 Point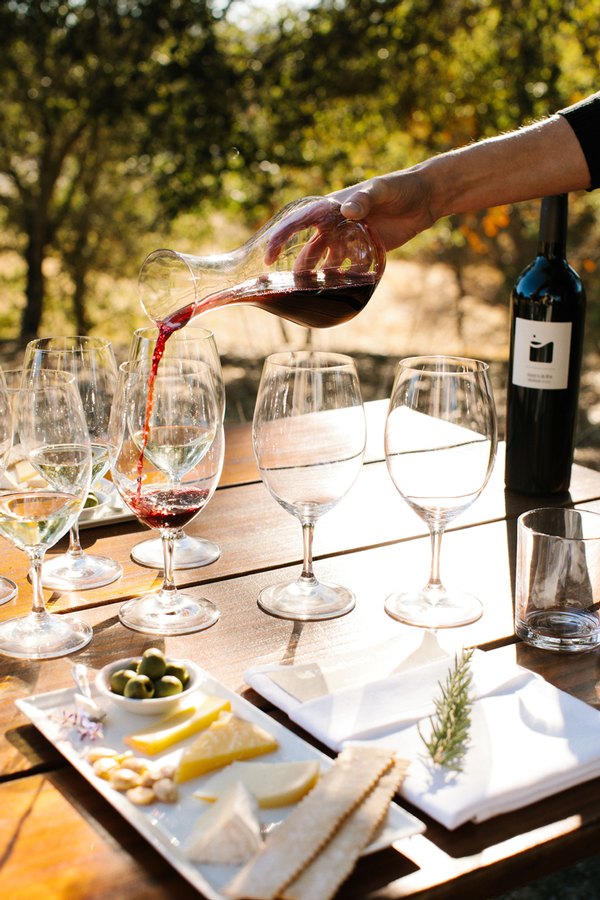 Photo by: Jordan Wise
No matter how you're celebrating or coming together this year, this is a time to reflect on everything we are thankful for. While you may not be getting together with your extended family or your closest group of friends, there is an opportunity to create new traditions and make new memories. Whether you're toasting from afar or enjoying an intimate takeout dinner for two, we've put together a collection of Medlock Ames wines to pair with everything on your table and bring warmth to your holiday celebration.
2017 Fifty Tons Cabernet Sauvignon

Named for its structure, the muscular Fifty Tons Cabernet Sauvignon is harvested from steep hillsides that consistently produce fruit with incredibly intense flavor. A member-exclusive wine, the 2017 Fifty Tons Cabernet offers aromas of blackberry and blueberry accompanied by a powerful palate. Deep berry flavors mix with fresh, juicy red fruit elements and a luxurious chocolate character, kept in check by silky tannins and integrated acidity.
This wine is simultaneously big, bold, balanced, and elegant, calling for a food pairing with an equally strong personality. With the traditional Thanksgiving meal, we enjoy this wine alongside roasted potatoes or Brussels sprouts with bacon. The salty, fatty components bring complementary complexity to this stand-out wine.
2017 Snakepit Red

A lush blend of Bordeaux grapes, our Snakepit Red abounds with ripe fruit aromas. Pronounced blueberry, blackberry, and cherry notes intertwine with subtle, secondary aromas of cigar box, leather, and espresso. In this 2017 vintage, we upped the percentage of Cabernet, providing additional weight and power, resulting in a wine that bears the hallmarks of a cool climate Cabernet from a warmer vintage.
On the palate, the Snakepit Red is juicy, rich, and soft. An ideal wine to enjoy on its own cozied up by the fire, this beautiful Bordeaux blend is also indulgent paired with mushroom dishes and creamy cheeses.
2018 Estate Red

Your favorite red blend – 70% Cabernet Sauvignon, 19% Merlot, 6% Cabernet Franc, 4% Petit Verdot, and 1% Malbec – the Medlock Ames Estate Red is a unique mix that is delicious right out of the gate, vintage after vintage. This wine hits on all cylinders: flavor, color, texture, depth, finish, and overall impression. "The alchemy and artistry of blending is something that challenges and motivates us," says Winemaker, Ames Morison, and that motivation is clearly expressed through this wine.
This is a bottle that loves spicy, salty, and fatty food components, and pairs well with many of your go-to Thanksgiving dishes, from the main course of turkey and stuffing through dessert and beyond. If you're opting for to-go over go-to, enjoy this wine alongside takeout Italian dishes like fresh pasta tossed in a Bolognese­ sauce or filet mignon from your local steakhouse.
2019 Sauvignon Blanc

Our 2019 Sauvignon Blanc, planted at a higher elevation with ample sunshine, opens up with aromas of ripe pear and grapefruit, lifted by notes of anise, confectioner's sugar, and exotic flowers. Seeing brief skin contact to extract structural elements and intensify the character of our Sauvignon Blanc fruit, this wine is bursting with lively acidity that will cut through the heavy flavors on your plate. Try it paired with creamy mashed potatoes and you'll be sure to go back for seconds.
If cooking isn't in the cards, this wine shines alongside the bright flavors of citrus-forward Mexican dishes or the spicy, herbaceous flavors of classic Thai cuisine.
2019 Rosé

With so many flavors on the table, what you really need is a wine that goes with everything, and that wine is our 2019 Rosé. An incredibly food-friendly wine that pairs with a variety of dishes year-round, there's no reason to leave this wine behind on the most food-friendly holiday of all. This Merlot-based Rosé has beautiful up-front aromas of rose petals, cotton candy, and fresh, ripe strawberries, with a faint note of cinnamon and orange peel. On the palate, rich berry and rose-water flavors meet a juicy acidity and round mouthfeel that balance the freshness. At the table, this wine enlivens your palate throughout the meal and pairs particularly well with turkey and cranberry sauce.
If you have of these wines or their past vintages in your cellar, we recommend pulling them out or chilling them down this season! If you're still in need of holiday wines, there's still time If you live in the area. On Tuesday and Wednesday of this week, we're offering complimentary local Bay Area delivery on orders of $300 or more. Shop before 11:59 pm PST on Monday, November 23rd for delivery by Thanksgiving Day. Choose "pick-up" at checkout, add your delivery address in the notes section, and we'll handle the rest. Cheers!

Join us as our Winemaker, Ames Morison, discusses why farming with nature - to preserve wildlife and enhance sustainability - is the solution in partnership with Wild Farm Alliance.


We had a great time with Mr. December in this Backyard Nights: Virtual Edition series. Guided by winemaker Ames Morison, we tasted our 2018 Chardonnay and 2017 Estate Red.
Grab your favorite wines and recreate this virtual concert anytime!

Winemaker Ames Morison and Chef Dustin Valette, of the award-winning Valette Restaurant in Healdsburg, talk wine, food, and the perfect pairings.

Winemaker Ames Morison and Dr. Lisa Micheli, CEO of Sonoma County's Pepperwood Foundation, discuss the intersection of climate change, sustainability and the role of vineyards. They share learnings from the Kincade fire in 2019 that burned through most of the Bell Mountain vineyard and how that's changed their view of land preservation, as they taste through two wines from that vintage while learning how Medlock Ames' mission of sustainability was put to action.

We had such a great time virtually tasting with some of our wine club members, we look forward to hosting more of you in the future!